EUCLIDEA: GENERAL
EUCLIDEA: TYPICAL MISTAKES
EUCLIDEA: TIPS & TRICKS
EUCLIDEA: SUGGESTIONS
Any plans on localization?
Euclidea supports:
English
French
German
Italian
Spanish
Portuguese (Brazil)
Greek
Japanese
Korean
Chinese (Simplified)
Russian
Ukrainian
Dutch
Polish
Slovak
If you want to help with translation to your native language, please write us at support@euclidea.xyz.
Any plans on blank workspace?
We considered a free workspace some time ago. It is possible but it does not look appropriate in Euclidea game. For example, there is lack of tools and no possibility to color objects. So we would prefer to create a separate app based on Euclidea engine where you can draw any constructions, save them, share, etc.
iOS: Try Euclidea: Sketches.
PYTHAGOREA: GENERAL
How to skip a level?
To skip levels in Pythagorea and Pythagorea 60° just tap the Next button (right arrow) several times until it is filled with color (see a video in our Instagram). The number of taps will increase each time you skip a level, so do not overuse.
PYTHAGOREA: HINTS
How to solve level 1.13 "Midpoint"?
Some users are stuck on 1.13 because there is no way to construct a segment that goes through the required midpoint.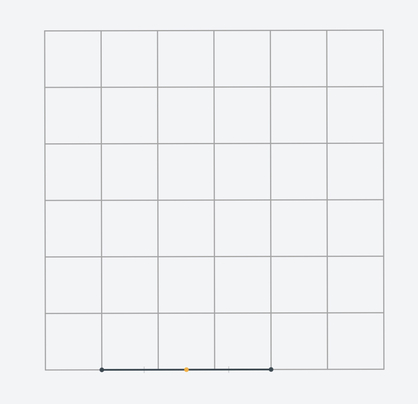 But it is possible to achieve this with a line. Note that pale gray rays extend any constructed segment to a line. For example, you can construct a vertical line that goes through the required midpoint. Note that it goes through the centers of the grid cells.
Bonus: try to solve 1.13 using just one auxiliary line.
How to solve level 2.19 "Parallel Line"?
There are several ways to solve level 2.19.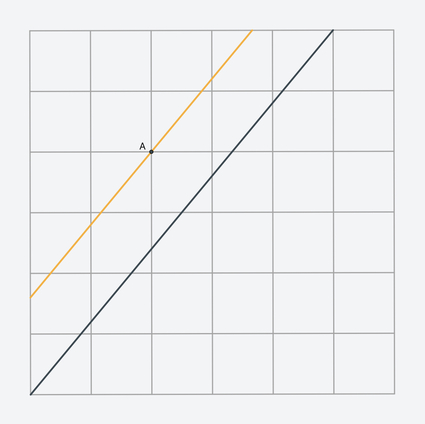 For example, you can apply the Intercept theorem by constructing a triangle for which the required line is a midline.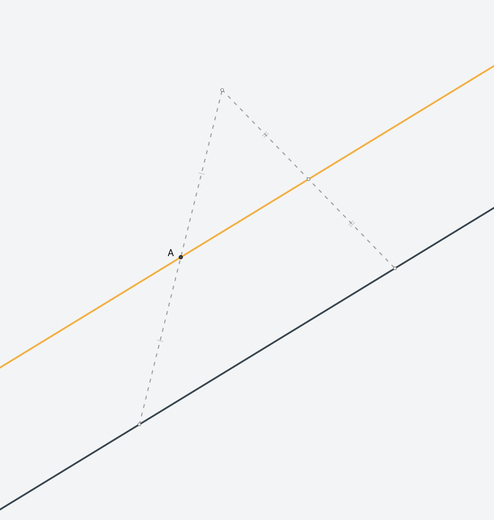 PYTHAGOREA: TYPICAL MISTAKES
Level 8.3 "Trapezoid by 3 Vertices"
In level 8.3 the fourth vertex of the trapezoid should be a grid node, that is a point of intersection of grid lines. You can find definitions of the terms used in the problem statement by tapping the "i" button on the game screen.
Incorrect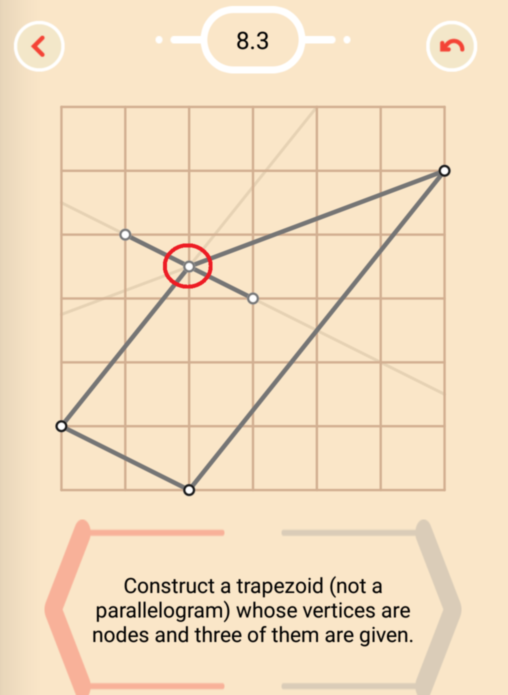 Note that trapeziod in Pythagorea is defined as a quadrilateral with two parallel sides. The other two sides are assumed to be not parallel. So the parallelogram is not accepted in this problem.
XSECTION: TYPICAL MISTAKES
Level 9.5 "Section of Cube"
There is no bug in level 9.5. A diagonal section of a cube is a rectangle but not a square. That is why its diagonals are not perpendicular. Take a look at visualization of this problem in our Instagram.
Incorrect